Alissa Cannon, Executive Director
100 North Main Street, Suite 400, Concord, NH 03301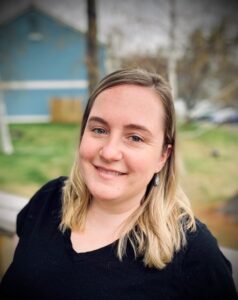 After receiving a Master's Degree in Criminal Justice, Victim Services, Lyndsay worked in residential treatment, where she learned the importance of treating the whole person. She started at Valley Court Diversion Programs in 2013 as a case manager and is now the Assistant Director and Victim Liaison. Lyndsay appreciates working in the restorative justice field, with its focus on repairing harms caused by unlawful behavior and responding to each victim and participant based on their individual needs. She is honored to have the opportunity to serve as the Network Chair!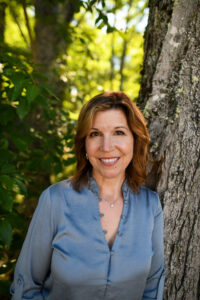 Crispin's House Coalition for Youth Goffstown Juvenile Diversion ProgramDiversion
Dian McCarthy is the Director of the Goffstown Area Juvenile Court Diversion Program and Executive Director of its parent organization, Crispin's House Coalition for Youth. For over two decades, she has been a fierce advocate for our communities' children focusing on education, mental wellness, and juvenile justice issues. She has extensive state and local board experience having served on her local School Board, The Our Kids Commission (a statewide board charged with closing the opportunity gap for youth) and is currently in her fifth year on the NHJCDN Board. Dian lives in Goffstown with her husband, two sons and two dogs. In her spare time, she enjoys community activism and time at the beach.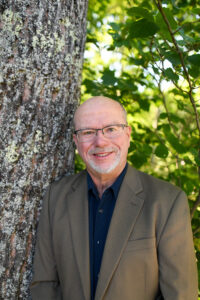 Tim currently serves as the Project Director for Restorative Justice/Court Diversion for CADY (Communities for Alcohol and Drug Free Youth) in Plymouth serving the Plymouth District Court catchment area. Previous to this role he served as a member of the CADY Board of Directors and it's Vice Chair. As the retired Dean of Student at Plymouth Sate University, his career included oversight of the Universities Student Health Services, Wellness Programs, and the Student Conduct system. Restorative Justices practices were implemented in all appropriate cases heard by the student judicial system. During his career he had the opportunity to serve as the Director of Residential Life, Director of the College Union and Student Activities, and for more than a decade as the Dean of Students where he had responsibility for many Student Affairs functions including oversight of federal compliance requirements, serving as the Title IX Coordinator, and for the University's student conduct program. Tim has taught in various capacities over his administrative tenure and has recently taken the opportunity to "re-direct" his University career to focus as a Teaching Lecturer in the Criminal Justice program. In addition to the above roles, Tim completed the NH Police Standards and Training Part Time Officer Certification, was sworn in the Towns of Hebron and Holderness, was a certified EMT and Firefighter, completed the Gehring Academy for Student Conduct Administrators, and even played the perpetrator in a training film for domestic violence prevention. Tim has many presentation credits both regionally and nationally on topics such as crisis management, FERPA, the CLERY Act, Federal Compliance, and other leadership/management topics.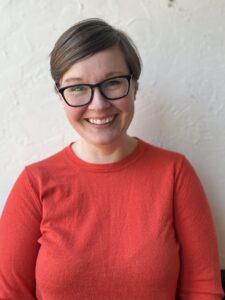 Casey Caster has been Executive Director of The Youth Council in Nashua since April 2021. Casey previously spent nearly a decade with Big Brothers Big Sisters of New Hampshire. Before shifting into nonprofits, she worked as a news reporter and editor for newspapers including the Keene Sentinel and the Boston Globe. Casey serves on the City of Nashua's Mayor's Opioid Task Force, Nashua's Public Health Advisory Committee and the Nashua Prevention Coalition. She is Secretary of the New Hampshire Juvenile Court Diversion Network Board of Directors.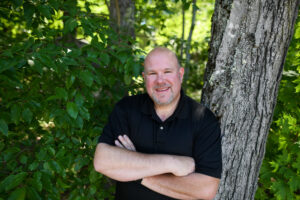 Dover Police Department, Teen Center
Steve Pappajohn, M.Ed., CPS, has been with the Dover Police Department since 2006. In his role as the Youth Services Coordinator, he is responsible for the daily operation of the Dover Teen Center and the coordination of the Juvenile Court Diversion Program. In addition to his direct responsibilities, Steve also sits on many committees and work groups that focus on prevention, youth development, community engagement and mental health. Steve is also a ACEs Master Trainer for the Pinetree Institute. (ACEs –Adverse Childhood Experiences)
Steve's passion for working with youth is something that he wears on his sleeve. Focusing on mattering, positive opportunities and wise choices; he sends continuous vibes that foster responsibility, integrity and leadership development.
In his spare time, Steve enjoys spending time with family and friends, cheering for New England sports teams and playing golf and men's softball. He'll also be the first to tell you that he loves all things pop-culture; especially music and movies.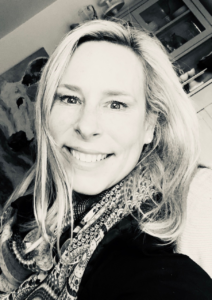 Lorem Ipsum is simply dummy text of the printing and typesetting industry. Lorem Ipsum has been the industry's standard dummy text ever since the 1500s, when an unknown printer took a galley of type and scrambled it to make a type specimen book. It has survived not only five centuries, but also the leap into electronic typesetting, remaining essentially unchanged. It was popularised in the 1960s with the release of Letraset sheets containing Lorem Ipsum passages, and more recently with
desktop publishing